South Lake Garda - guided tours
Guided boat tours on southern Lake Garda
The itinerary of Lake Garda South
Departure from the picturesque port of Castelletto di Brenzone, as well as the location of our rental, with the possibility of boarding from hotels in the surrounding municipalities. After a thirty minute sailing south we will reach and stop for a few minutes in Bardolino, the famous town
which also gives its name to one of the most typical products of our area or the Bardolino DOC wine, known all over the world and of the different types, from the Classic to the Chiaretto up to the Spumante, all rigorously produced on this east bank of our lake.
From there we will head towards Lazise where we will make an overview of the town and the particular Scaliger castle, this splendid medieval fortress defending the ancient lake village of Lazise and overlooking the transparent waters of Lake Garda; then we will proceed under the coast to reach Peschiera Del Garda, the oldest and most historic village in the basin, which, wrapped in its walls, will take us back to the Roman era when it was still in the 1st century BC. it was called Arilica.
Leaving Peschiera behind us, we will circumnavigate the 4 kilometers of the peninsula to find ourselves in Sirmione, the most well-known and visited town on the lake of Garda, also thanks to its ancient historical origins and the unmissable "Catullo Caves".
Passing from Desenzano we will reach the last stop of our tour, or Manerba del Garda where its looming fortress will not be of indifferent beauty, which jumps overhanging the waters of the Lombard shore of our lake. From there we will return.
The destinations of the tour
Starting point of our tour.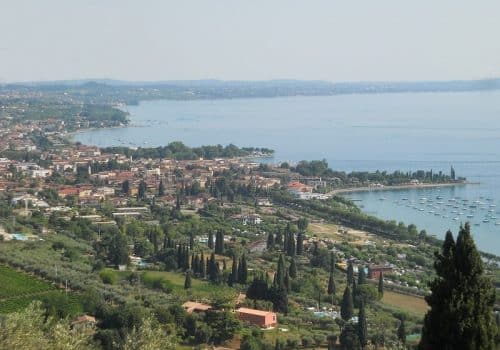 Famous for the production of DOC wine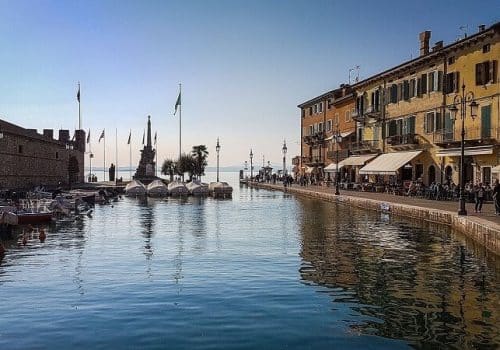 Medieval fortress overlooking the Garda waters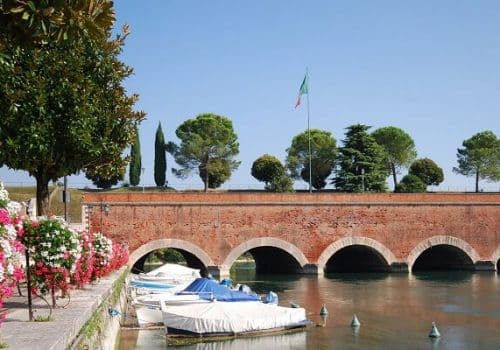 Very fascinating country with a rich history.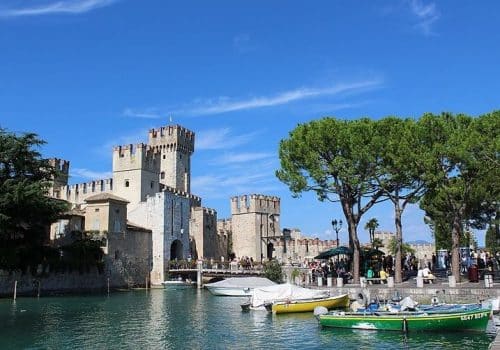 One of the most popular and popular destinations for visitors.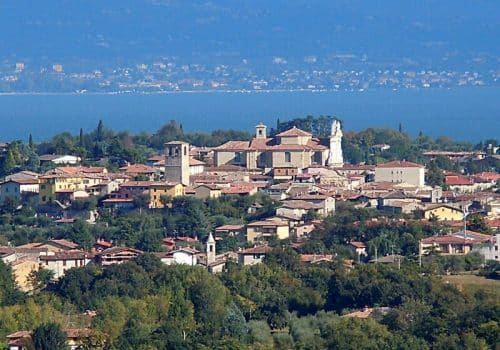 Manerba and its fortress that plunges overhanging the water.
Enjoy a fantastic boat trip on one of the most beautiful lakes in Italy
With our motor boat rental service in Brenzone, you can cruise on the fantastic Lake Garda on board our best boats. Choose from our fantastic motor boats, including: "Allegra 5.60", "Marvel 19", "Gommone Joker 470" and "Mariah Bowrider". In addition to renting motor boats, we offer transport services with driver (taxi) to any destination on Lake Garda so that you can get there faster. In addition to fast shipping, we provide our boats for ceremonies and events to make your memories unforgettable. Contact us for more information on our motor boat rental service on Lake Garda.